Arts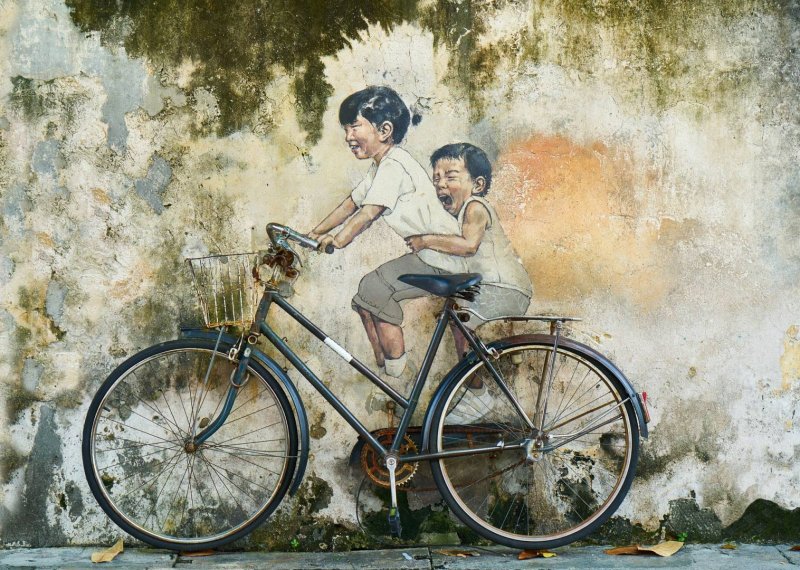 Earning an art degree can lead to many different careers. In general, art degrees usually fall under one of two categories: fine arts or media arts. A degree in fine arts can educate students in artistic fields such as theatre, film, sculpture, painting, music, and other performing and visual arts. Degrees focusing on the more commercial aspects of art are often considered "media arts." Concentrations like graphic design, interior design, and animation are found under this umbrella.
Audio-visual Techniques and Media Production
Within this field, the student's goal is to develop an understanding of the artistic and technical aspects of audio-visual communication. It is the study of techniques and skills for the production of radio, TV, film, video, recorded music and electronic production operations which includes cameras, lighting, and sound; production management; radio and television production and post production, production design and technical management.
There are so many possibilities within this field and even more from which to choose such as: the design and creation of artistic graphics, illustration and animation using a multimedia platform; and the production of books and newspapers. It also includes methods of color reproduction, photography and computer graphics, and the study of combining pictures, words and decorations in the production of books, magazines, posters, advertisements and other media.
Fashion, Interior and Industrial Design
Of all the possible degrees within the arts, many know about Fashion Design. It is more well-known because it is often connected to glamour and fame. Yet, besides the possibility of fame, it is a field that can be competitive, so if you can take a few classes in high school, you can be ahead of the rest. If you want to work in the fashion industry and have some impact, earning an undergraduate degree in Fashion Design will help you understand everything about fashion design history, manipulating clothing textiles, sketching and drawing clothes, fashion events, or managing a fashion house.
Interior Design
Have you ever walked into a building and really liked the style of the decor? You may have noticed the color scheme or the furniture and pictures. Well, interior design is the art and science of enhancing the interior of a building to achieve a healthier and more aesthetically pleasing environment for the people using the space. A bachelor's degree is usually required in order to become an interior designer, as are classes in interior design, drawing, and computer-aided design (CAD).
Industrial Design
Industrial designers develop the concepts for manufactured products, such as cars, home appliances, and toys. They combine art, business, and engineering to make products that people use every day. Although they often work in offices, industrial designers may travel to different sites to view the various products. They usually consult with clients and research the uses of the product. They determine the safety of the product and research the materials needed to create the product.
Fine Arts
A fine arts degree prepares individuals for careers in art and related areas, such as performance and creative writing. The degree comprises many different areas of study, so it is up to the individual to choose what areas to pursue depending on career goals.  Some areas include theater, fashion, art, photography, acting, and printmaking. Depending on your focus of study, a bachelor's degree in fine arts could lead to a career in web design, graphic art, interior design, and fashion. Universities, as well as community colleges, art, and technical schools, offer fine arts degrees at the associate's, bachelor's, and master's levels.
Handicrafts
You may have never heard the word handicraft, but you have probably spent many hours working on decorative and/or useful products. Think back to your middle school and elementary school days where you spent hours designing a basket or creating a potholder. Anything you made with your hands, not on the computer, is a handicraft. More universities are beginning to offer degrees in handicrafts where students learn more about working with wood, metal, and textile. Vocational-technical schools help secondary students develop a skill within this field so that they might understand how to use the tools and how to work with different types of materials.
Music and Performing Arts
You may love to dance or play the violin. If you have a true passion for music, acting, dancing, or other forms of expression, you might want to look at a degree in Performing Arts. Because it can be so competitive, it can be difficult to find jobs in performing arts. While activities vary by career, most of the performing arts involve a specific talent or skill that is used to entertain a live or remote audience, which can include filmed and televised shows or musical recordings. Educational requirements for performing artists differ according to the discipline. For example, formal training is not required to pursue a career in acting or music, yet classes or a degree in theater arts or musicology can help you advance your skills and find employment.