Business and Administration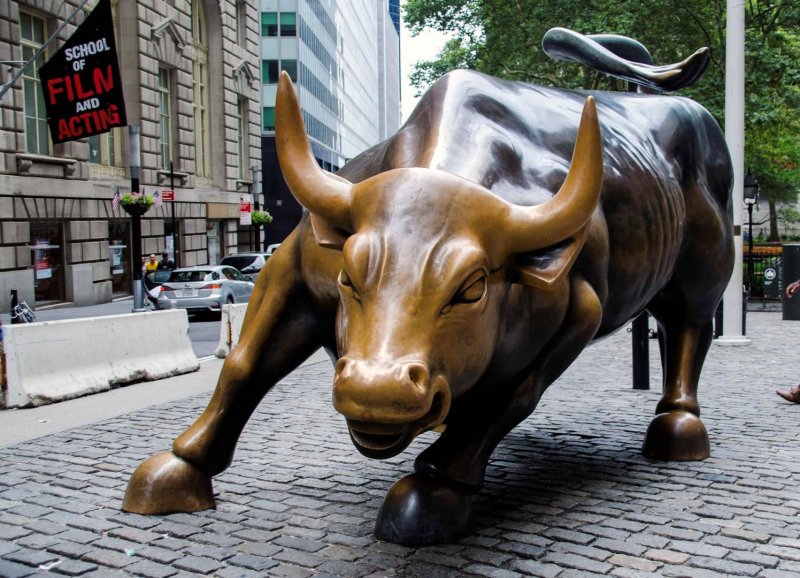 If you think your future might involve working for a business or starting your own, earning a business degree will set you on the right path. Business administration is a common degree among college students, and it is the study of how a business is managed. There are quite a lot of people who will study business as they enter the private sector, and it is important they understand all the things they will learn once they enter school for the first time.
Many people do not wish to be managers; however, they must know how the world of management works. They will see that there are many things that may be done to ensure the business is running properly, and they will know the perspective of their superiors. The perspective that is allowed will make anyone a better employee, and they will help their managers more as they know what is required to complete their work.          
Accounting and Taxation
An accountant understands finances. Many businesses or even individuals need accountants to help with their finances. An accountant is a professional who handles the bookkeeping and prepares financial documents like profit-and-loss statements, balance sheets and more. They perform audits of your books, prepare reports for tax purposes, and handle all the financial information that's part of running your business.
Tax accountancy is a profession that offers many different routes within its general scope. Tax accountants are found in a variety of environments. They work with individuals, small businesses, and major corporations. Their work with an individual can be as simple as using their skills to help a family find the most deductions when they are filing their income tax form or can involve complex tax issues when they help someone with a large investment portfolio. They could work in an office for a large company, with an accounting firm, or they might work to provide local clients with assistance with tax preparation as a consulting licensed professional within the industry.
Finance, Banking, and Insurance
Finance and money go hand-in-hand. Finance is a broad term that describes activities associated with banking, leverage or debt, credit, capital markets, money, and investments. Basically, finance represents money management and the process of acquiring needed funds.
Finance is a common bachelor's degree for those hoping to pursue a career in banking. This degree provides insight on topics like tax laws, monetary policies, fiscal responsibilities, lending practices and the role of money in the world economy and banking. Graduates in this area work in various departments within financial institutions where you will gain more knowledge about banking systems, banking, insurance, corporate finance, financial markets, or international finance.
Banking
Along the same lines as finance is banking. Banking is the business activity of accepting and safeguarding money owned by other individuals and businesses, and then lending out this money in order to earn a profit. However, with the passage of time, the activities covered by banking business have widened and now various other services are also offered by banks.  Banking services most likely include issuance of debit and credit cards, providing safe custody of valuable items, lockers, ATM services and online transfer of funds across the country or world.
Insurance
You've probably dealt with insurance before. Maybe your parents pay for it, but if you drive, you have it. Yet, there are all types of insurance. Insurance is something people buy to protect themselves from losing money. In exchange for this, if something bad happens to the person or thing that is insured, the company that sold the insurance will pay the money back. If your house catches fire, insurance will replace the contents. If you have a car accident and damage your car, insurance will cut you a check to cover the damage.
Management and Administration
If you have a job, you probably have a manager. This is the person who tells you what to do. Specifically, management consists of the managers.
A bachelor's degree is typically required for someone to become an administrative services manager. Those with a bachelor's degree typically study business, engineering, facility management, or information management. To become a business manager, it is essential to possess a four-year bachelor's degree in administration, accounting, finance or marketing. If you have a special certification, such as a CPA license, then this can also be beneficial if you apply for a position as a business manager. Companies are now hiring individuals who can also assist with financial operations. You may need to do compliance work for a company to ensure that the company is adhering to the recently passed financial regulations. Companies are also looking for individuals who now possess a master's degree in business or accounting. You should expect to obtain an MBA in management or accounting at some point in your career.
Marketing and Advertising
Everywhere you look, you see ads. There's an ad to buy the latest shoes, potato chips, or car. Well, marketing is the process of identifying customer needs and determining how best to meet those needs. Do you need a new car or computer? A marketer often works with advertising to help encourage the consumer to think they need those items.
Marketing careers involve the planning and execution of public programs and campaigns, devised to generate interest for a product or service among consumers. These workers may work to identify their target market, estimate demand, set prices, and create and implement marketing plans.
Most jobs in this field require at least a bachelor's degree, such as one in business and marketing. Entry-level jobs in this field include market research analyst, marketing specialist, and account executive; after gaining experience, one may advance into marketing manager or marketing director positions. Some advanced positions may also require a master's degree. A marketing degree could also prepare you for a career in a related field, such as promotions, public relations, advertising, or sales.


Secretarial and Office Work
Secretaries, often called administrative assistants, perform a variety of clerical and administrative duties that are necessary to run an organization/business efficiently. They use computer software to create spreadsheets; manage databases; and prepare presentations, reports, and documents. They also may negotiate with vendors, buy supplies, and manage stockrooms or corporate libraries. Administrative assistants also use videoconferencing and other office equipment. Specific job duties vary by experience, job title, and specialty; however, almost every organization needs a secretary who can manage the office efficiently so it can run smoothly.
Retail and Wholesale
Since you are a consumer, you've been to plenty of retail stores. Retail involves the sale of goods or services directly to the end-user, you.  Retail sales can involve a variety of products and can occur through numerous distribution channels. The definition of retail doesn't so much concern the type of distribution channel as it does the parties involved. Retailers act as a middleman between wholesale companies and consumers.
Wholesalers are those who sell products to businesses or other outlets who are not the end-user. Wholesalers don't sell small quantities of goods like retailers. Instead, they sell products in bulk at a low price. The more you buy from a wholesaler, the less per-product you'll end up having to pay. Many people try to buy in bulk from wholesalers to save money, yet retail stores tend to be more convenient especially if you don't need 50 rolls of paper towels for your household.
Job opportunities are numerous for a merchandiser due to the constant requirement of skillful professionals across the nation. Good merchandisers are expected to possess good communication skill, time-management, multi-tasking, analytical approach and creative abilities. They can enter a variety of sectors such as fashion, residential, supermarkets, entertainment, publishing houses etc. Merchandising is a key role in any workspace as it affects the profitability of a company resulting in its success or failure.
Although some employers may hire individuals with simply a high school diploma, most employers prefer candidates with an associate degree in merchandising, economics, supply chain management, business, business management, or business administration. Typically, a merchandiser will work under a team leader or a manager.