Health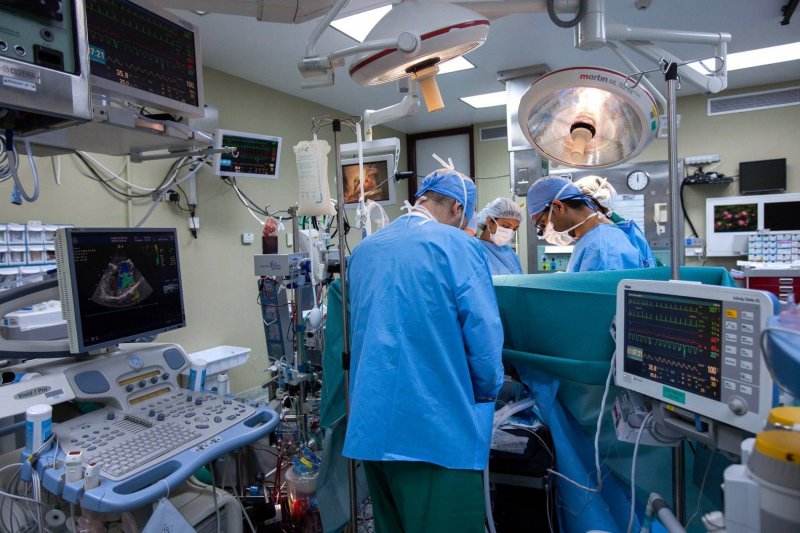 The list of occupations within the health sciences is practically endless. It includes jobs in five major career paths: diagnostic services, therapeutic services, support services, health informatics, and biotechnology research and development. Health science professionals work in hospitals, dental offices and laboratories, government and private research centers, pharmaceutical and biotechnology companies, community and public agencies, and large healthcare organizations, to name just a few.


Dental Studies
You probably go to the dentist at least once per year, so you know a little bit about what they do. They do much more than check your teeth for cavities. Dentistry, also known as dental medicine and oral medicine, is a branch of medicine that consists of the study, diagnosis, prevention, and treatment of diseases, disorders, and conditions of the oral cavity, commonly in the dentition but also the oral mucosa, and of adjacent and related structures and tissues.
Typically, an undergraduate dental degree will take five years to complete, though this will very much depend on where in the world you choose to study; for example, in the US, dental school usually takes four years to complete at full-time status, meaning a total of eight years for those who complete a regular undergraduate degree first; this also means you won't be required to complete a bachelor's degree to become a dentist, and can take up a combined bachelor's and doctoral degree program instead (which may also take less time to finish).


However, if you are not interested in becoming a dentist, you still have other options to pursue. Dental assistants provide hands-on help for the dental practitioner. The dental assistant performs preparatory work such as sterilizing equipment, preparing and developing X-rays, and taking impressions/molds of patients' teeth. Additionally, they guide the patients through their procedures and instruct patients on oral care. More advanced duties may include topical anesthetic, sealant applications, and fluoride applications. Dental assistants may also schedule patient appointments and assist with other office tasks.
Also, if you are interested in taking on more responsibility than a dental assistant, a dental hygienist's work duties include performing dental cleanings, examining patients for signs of oral diseases (cancer screenings and gingivitis), and providing preventative dental care under the supervision of a dentist. They educate patients on ways to improve oral health.
Dental laboratory technicians or simply dental technicians manufacture dental prosthetics. These projects include bridges, crowns, and dentures. There are specializations in this field, namely orthodontic appliances and ceramics.
The course structure for most dental programs tends to vary depending on your study location, although typically, students can expect to acquire a basic knowledge and understanding in topics such as biology, physics, chemistry, and biochemistry throughout their first year, eventually combining these with practical training on different kinds of patients during the later years.


Medicine
So you're interested in the field of medicine. Many believe that this field is only studied if you want to become a doctor; however, you have many choices of careers when you choose to study medicine. Medicine is the field of health and healing. It includes nurses, doctors, and various specialists. It covers diagnosis, treatment, and prevention of disease, medical research, and many other aspects of health. Medicine aims to promote and maintain health and wellbeing.
Since Medicine is a broad field, you can choose a subdiscipline that focuses on research or management. We need new cures and treatments for chronic illnesses, and healthcare institutes need managers that understand the core values and principles of Medicine. You can also work in education if you're willing to develop your pedagogic (teaching) skills.
The world needs doctors and the compensation is great. It is a field that requires discipline as well as compassion. As a doctor you often deal with people when they are suffering the most. Helping people who are suffering is rewarding and one of the few professions that can make a profound difference in a person's quality of life.


Medical school typically lasts four years, but once someone receives either an M.D. or a D.O. degree, they generally go onto the next phase of their medical training, typically a residency in their desired specialty, such as surgery or radiology. Aspiring sub-specialists who want to focus on a particular niche of a medical specialty, such as someone who wants to develop expertise in treating a specific type of cancer as opposed to becoming a generalist oncologist who treats multiple kinds of cancer, will ordinarily complete a fellowship in addition to a residency program.
For a medical student who subsequently completes a residency and fellowship, it may add up to a combined decade or longer of training to become a physician.


Nursing and Midwifery
Midwives and nurses work in the medical field and provide care to patients, but midwives are nurses who have additional specialized training. They focus on treating the medical needs of women and they deliver babies.
Certified nurse midwives (CNMs) are highly trained, versatile healthcare professionals who provide vital medical care and guide patients through important life transitions. In addition to caring for expectant mothers from pregnancy through the postpartum period, nurse midwives treat women throughout their lives as primary care providers.


Nurses and midwives are often the first and sometimes the only health professional that people see and the quality of their initial assessment, care and treatment is vital. They are also part of their local community – sharing its culture, strengths and vulnerabilities – and can shape and deliver effective interventions to meet the needs of patients, families and communities.


Medical diagnostic and treatment technology
This field is about the study of technology used in the diagnosis, prevention, monitoring and treatment of a disease or an injury or handicap. Medical technology includes the use of an instrument, apparatus, appliance, software or material for diagnostic and/or therapeutic purposes. It encompasses taking a patient history, a clinical examination, a symptom score, a laboratory test, an imaging test, a biopsy and a surgical procedure. It also includes the investigation, replacement or modification of the anatomy or of a physiological process to treat a condition.
Possible occupations include: DNA analyst, medical imaging technician, MRI technician, radiation therapist, surgical technologist, forensic lab analyst, and hearing aid technician to name a few of the many possible careers.
Therapy and Rehabilitation
When we think of physical therapy, many people aren't aware of all the different therapies and treatments that it includes. Many people associate physical therapy and physical rehabilitation as one and the same; however, physical therapy is under the umbrella of physical rehabilitation. So, what is the difference between the two and what are the different types of physical rehabilitation available?
The therapies used for treatment are intended to help improve your quality of life by restoring your body's natural functionality. The injuries or illnesses treated could be affecting your joints, muscles, tendons, ligaments, bones, spinal cord, brain, or nervous system.
Rehabilitation can not only improve the physical aspect of your well-being but your mental and cognitive state as well. It should also be noted that treatments may differ by age, especially with pediatric and geriatric therapy.
Some example occupations within this area are therapeutic massage, nutritionists, and speech therapists. Although you don't need a college degree to become a massage therapist, there is a certain amount of training you'll need to complete to qualify for licensure. You can find dozens of certificate and diploma programs that specifically train you in massage therapy.
In most locations, nutritionists must complete a bachelor's degree, perform a certain amount of supervised, hands-on training, and pass a licensing examination. Although not required, many employers favor job candidates who have earned a Registered Dietitian Nutritionist (RDN) credential.
Students interested in a career in speech therapy should earn a speech therapist degree, bachelor's degree in communication sciences and disorders or a related major. You will need at least a bachelor's degree plus your teaching certificate in order to practice speech therapy within the school system.
Pharmacy
You have probably been to your local drugstore to fulfill a prescription. You may have seen the person in the white coat behind the counter counting out pills. Your local pharmacist does much more than count pills.
Pharmacists are healthcare professionals who specialize in the right way to use, store, preserve, and provide medicine. They can guide you on how to use medications, and let you know about any potential adverse effects of what you take. They fill prescriptions issued by doctors and other healthcare professionals. Pharmacists also contribute to research and testing of new drugs. They work in pharmacies, medical clinics, hospitals, universities, and government institutions.
People have been using plants and other natural substances as medicine for thousands of years. However, the practice of professional pharmacy became its own separate professional field in the mid-nineteenth century.
Pharmacists distribute prescription drugs to individuals. They also provide advice to patients and other health professionals on how to use or take medication, the correct dose of a drug, and potential side effects. Plus, they can make sure that a drug won't interact badly with other medications you take or health conditions you have. They can also provide information about general health topics like diet and exercise, as well as advice on products like home healthcare supplies and medical equipment.
So how long does it take to earn a degree in Pharmacy? It takes three to four years of undergraduate pre-professional (prerequisite) coursework, followed by four academic years in the professional program. Most students need four years to complete their prerequisite courses. Thus, it usually takes eight years of college study to earn a Pharm.D. and become a pharmacist.
Traditional and Complementary Medicine and Herbal Medicine
Traditional medicine has a long history. It is the sum total of the knowledge, skill, and practices based on the theories, beliefs, and experiences indigenous to different cultures, whether explicable or not, used in the maintenance of health as well as in the prevention, diagnosis, improvement or treatment of physical and mental illness.
The terms "complementary medicine" or "alternative medicine" refer to a broad set of health care practices that are not part of that country's own tradition or conventional medicine and are not fully integrated into the dominant health-care system. They are used interchangeably with traditional medicine in some countries.
Herbal medicines include herbs, herbal materials, herbal preparations and finished herbal products, that contain as active ingredients parts of plants, or other plant materials, or combinations.