Personal Services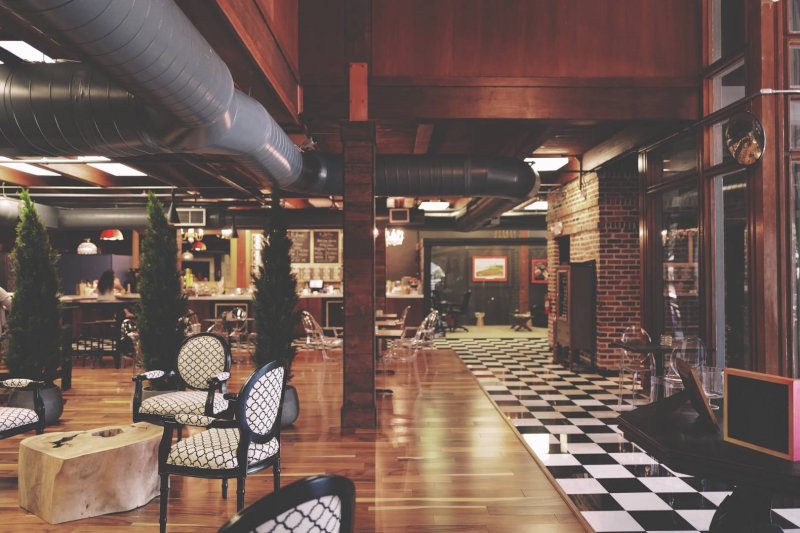 A personal service is any business enterprise, possibly a startup, with the primary purpose of providing a personal service. Personal-service activities encompass a wide range of professions, including law, medicine, engineering, design, finance, accounting, and even performing arts. The goal of the business is to provide a personal service directly to customers, such as legal advice or medical treatment. The main takeaway is that a personal service is not a tangible good, it is typically a type of activity that is done for a cost.


Domestic Services
Domestic service, the employment of hired workers by private households for the performance of tasks such as housecleaning, cooking, childcare, gardening, and personal service. It also includes the performance of similar tasks for hire in public institutions and businesses, including hotels and boarding houses.
Domestic workers comprise a significant part of the global workforce in informal employment and are among the most vulnerable groups of workers. They work for private households, often without clear terms of employment, unregistered in any book, and excluded from the scope of labour legislation. Currently there are at least 67 million domestic workers worldwide, not including child domestic workers and this number is increasing steadily in developed and developing countries. Even though a substantial number of men work in the sector – often as gardeners, drivers or butlers – it remains a highly feminized sector: 80 percent of all domestic workers are women.
Their work may include tasks such as cleaning the house, cooking, washing and ironing clothes, taking care of children, or elderly or sick members of a family, gardening, guarding the house, driving for the family, and even taking care of household pets.


Hair and Beauty Services
Hair and beauty services are also known as cosmetology. Cosmetology is the art and science of beautifying the skin, hair, and nails. Cosmetologists are masters of treatments, procedures, and therapies that help their clients accentuate their best features and present a more attractive version of themselves.
Long referred to as "beauty school," cosmetology school provides both the academic and hands-on training required to master the trade. Since it teaches proficiency in so many disciplines, the training is incredibly involved and requires focus and dedication. Traditional community and four-year colleges are similar in nature to this. Cosmetology school focuses on skills and knowledge that will relate directly to your future career. Your education will include both "book learning" and hands-on training. In most cases you will learn all aspects of cosmetology—skin, nails, makeup, etc. Most schools offer cosmetology classes five days a week. As a full-time student, you'll be in class six to eight hours every day.
Hotels, Restaurants, and Catering
The hospitality industry is quite broad. It includes jobs working in hotels, restaurants, casinos, theme parks, cruise lines, and other facilities that help customers meet their leisure and recreational needs.
Many jobs in the hospitality industry involve dealing with customers face-to-face in a variety of ways. But there are also behind-the-scenes jobs that include positions in sales, marketing, and accounting. Food services jobs also abound in the hospitality industry, including wait staff and food preparation jobs.
A hotel general manager, or hotel manager, makes sure that a hotel (or inn, lodge, or any other venue with sleeping accommodations) is running smoothly. This involves interacting with guests, managing staff, handling the finances of the property, and much more.
Some hotel managers have a degree or certificate in hotel management, while others have a high school diploma and a few years of experience working in a hotel.
Sports
Many people love the idea of working in the sports field, and you don't have to be a talented athlete to work in this field. The highly competitive field of sports management provides sports minded people with a head for business opportunities for exciting careers in the world of athletics. Sports management professionals work as team managers, athletic directors, sports agents and recruiters, marketing and PR professionals, and more. You will have many opportunities such as athletic director, athletic coach, contract negotiation manager, facilities manager, and business administrator.
Travel, Tourism, and Leisure
Do you dream of traveling to distant countries and experiencing new cultures? Leisure travel is travel in which the primary motivation is to take a vacation from everyday life. Leisure travel is often characterized by staying in nice hotels or resorts, relaxing on beaches or in a room, or going on guided tours and experiencing local tourist attractions.
The travel, tourism, and leisure industry is consumer driven. People love to travel and they want to call the shots on where to go and what to experience. A travel agent often works with tourism to create trips that will be memorable for the consumer.


Individuals who are interested in careers in travel and tourism can pursue several types of degrees. A Bachelor of Science degree program in tourism offers instruction in the basic principles of the hospitality and tourism industries, while a Bachelor of Science in Travel Industry Management program gives students training in the management skills specific to this field. Both degree programs also emphasize internships as a way for students to gain experience.