Transport Services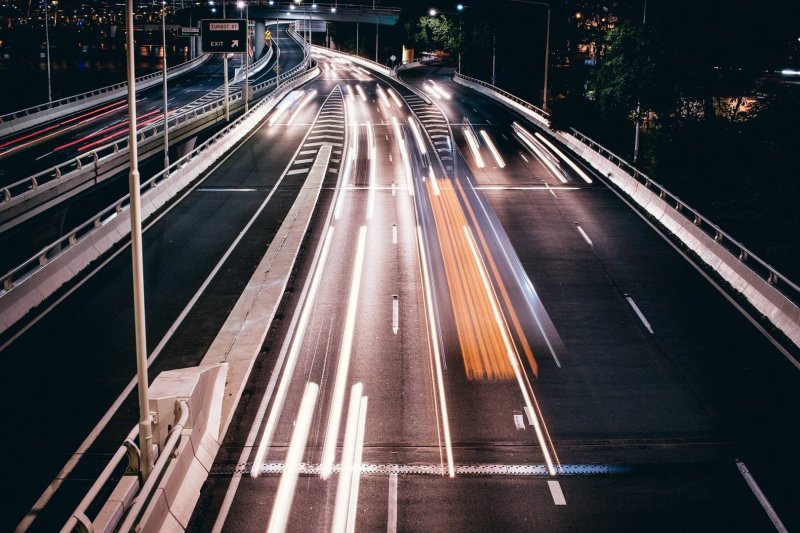 Although you may have experienced a ride in a taxi, Lyft or Uber, those aren't the only way people travel. The different modes of transport are air, water, and land transport, which includes rails or railways, road and off-road transport. Other modes also exist, including pipelines, cable transport, and space transport.


The most common five modes of transport are: railways, roadways, airways, waterways, and pipelines. Following is the brief account of each mode.


Road transportation & heavy equipment operation
Naturally, the fort way of transportation that comes to our mind is road transportation. This is not a surprise since driver is one of the most common jobs in the world and you may be interested in hitting the road and driving a truck too. A truck driver's job is to transport goods with a heavy truck or a tractor-trailer. Their routes can be regional or national, sometimes keeping the truck driver on the road for days or weeks at a time. Depending on their industry, truck drivers can carry a variety of different items, such as food or livestock. Some common responsibilities for this position include loading and unloading the truck, inspecting the truck to ensure safe operating conditions, completing necessary paperwork relevant to each delivery, driving safely and following traffic laws, especially as they pertain to heavy vehicles, keeping a log of hours on the road, any traffic violations committed and similar activities.


Aside from a valid driver's license, you will also need a Commercial Driver's License (CDL). This is required to drive heavy vehicles. The CDL application process may differ depending on where you live. In the U.S., you must be at least age 21 to drive a commercial truck, though in some states you need only be age 18 to 20 years if you are only driving within that state. You will also need to pay a fee and undergo a medical examination. You can attend an accredited driver training school to prepare for your CDL test, but this is not a requirement. Once you have passed the road test and paid the fees, you will receive your CDL.A heavy equipment operator drives or controls construction equipment, including bulldozers, forklifts, backhoes, dump trucks, cargo trucks, and hydraulic truck cranes. They operate this equipment to assist in the construction of structures, including bridges, roads, and buildings. 


Heavy equipment operators usually specialize in one of three areas. Construction equipment operators, also called operating engineers, handle loading and excavation machines. They use these machines to dig and lift sand, gravel, or earth. Paving and surface equipment operators use machines to spread concrete and asphalt during the construction of roadways. Pile-driver operators control equipment to hammer heavy beams of wood, concrete, and steel, called piles, into the ground.


You can prepare to work in this occupation by first learning to operate light equipment under an experienced operator's guidance. There are few, if any, education requirements because this field requires on the job training usually as an apprentice.
Rail transportation
If you are interested in working on the rails, you may want to find out more about railways and train conductor. Railroad conductors work aboard trains and coordinate the daily activities of train crews. A freight train conductor also oversees the loading and unloading of cargo. The job can involve working on trains that cover long, national routes, or it might involve working on trains that operate only locally or regionally.
On cargo trains, railroad conductors are in charge of making sure cargo is loaded and unloaded and properly accounted for. On passenger trains, conductors are responsible for maintaining a safe and orderly environment for passengers. This includes taking tickets, sometimes accepting payment from passengers who did not purchase tickets in advance, assisting passengers when necessary, and alerting passengers to upcoming and scheduled stops.


Some rail lines send prospective railroad conductors to a six-week training program before assigning them to some additional form of training. This training can be done either on-the-job or in community college classes. Railroad conductors working on national or regional commuter railroads must pass a Federal Railroad Administration test to earn the appropriate certification.
Air transportation
If you are interested in the air, you have an opportunity to become a pilot or flight attendant. However, you may consider aerospace. Today's aerospace professionals design, develop, test, and supervise the manufacture of aircraft, spacecraft, satellites, and missiles. They develop new technologies for use in aviation, defense systems, and space exploration, often specializing in areas such as aerodynamics; structural design; guidance, navigation, and control; thermal dynamics; propulsion; information systems; production methods; etc. They use computer-aided design software, robotics, lasers, and advanced electronics.
Marine (Maritime) transportation
If you're more interested in the possibility of working on water, you might consider water transportation workers. They typically do the following: operate and maintain nonmilitary vessels, follow their vessel's strict chain of command, ensure the safety of all people and cargo on board. These workers, sometimes called merchant mariners, work on a variety of ships.


Some operate large deep-sea container ships to transport manufactured goods and refrigerated cargos around the world. Others work on bulk carriers that move heavy commodities, such as coal or iron ore, across the oceans and major lakes.
Still others work on both large and small tankers that carry oil and other liquid products around the country and the world. Others work on supply ships that transport equipment and supplies to offshore oil and gas platforms. Workers on tugboats help barges and other boats maneuver in small harbors and at sea. Cruise ships also employ water transportation workers, and some merchant mariners work on ferries to transport passengers along shorter distances.
A typical deep-sea merchant ship, large coastal ship, or merchant ship employs a captain and a chief engineer, along with three mates, three assistant engineers, and a number of sailors and marine oilers. Smaller vessels that operate in harbors or rivers may have a smaller crew.


Transportation planning
Transportation Planners have a difficult task. Their role is logistics, but they are often planning 10 or more years into the future to ensure future requirements are sufficiently met. Their role is to plan the transport system of tomorrow. Depending on where they work (public or private sector), that could be planning the next generation of roads or light rail routes. They could be involved in carrying out a feasibility study or engaged in government policy, or planning the fine details prior to commencement of building work.


In the public sector, they may work for government bodies or contractors, examining current traffic and population trends and determining the effectiveness of proposed roads. They will also be involved in planning new roads - its designation and nature depending on expected capacity. They will work with other professionals such as transport engineering, developers and environmental planners to ensure that new towns or estates, or commercial or industrial zones, have the correct transport infrastructure and adhere to environmental legislation.


In the private sector, they typically work for public transport companies, examining effectiveness of timings and schedules, and volume of transport services to ensure that they are working at their most optimal. If flaws are discovered, they will be involved in the decision-making to compose new routes.


High school students should begin their education in this area by focusing on relevant subjects such as geography (essential) and, where possible, anything related to environmental sciences. Students should also register good grades in math and in English language and communication. This will put students in good standing to study relevant degrees.


Transport planners typically need a bachelor's degree in logistics, civil engineering, planning, economics, geography, public policy, or a related field is often necessary. For management or higher positions, a master's degree is usually preferred, and several years of relevant experience may be expected of applicants.


Relevant minors should include GIS (now an essential part of this role) and possibly CAD for architecture, and architecture itself. Which degrees are available may depend on the intended state of study. Rural states will offer more degrees in rural planning. States with more urbanized land will offer more options for urban planning and so on.


The research-heavy nature of the project work of this type of role means that master's degrees are essential and there are many options for planning. Environmental management may also be an option in some cases. Students should ensure they continue their GIS studies and focus their projects and dissertation on subjects relevant to the career path if taking a degree in an associated subject such as geography. Doctorates are suitable for academia rather than practical work. Only take your studies this far if you intend to teach.


Many states require that professional planners are certified and licensed. Before applying for professional work, you should determine whether this is the case in your intended state of residence and seek the relevant professional approval.


Postal services
If you prefer working at a business or in a neighborhood, you may consider postal services. Although being a mail carrier doesn't lead to great wealth, it is a job that pays a living wage and has many benefits. Postal Service Mail Carriers sort mail for delivery. They enjoy excellent benefits, including annual and sick leave that can be accumulated, the opportunity to donate leave, basic life insurance paid for by the Postal Service with additional options at the employee's cost, pretax health benefits with most of the cost paid by the Postal Service.
Besides delivering your mail by vehicle or on foot, they also scan labels on letters or parcels to confirm receipt, obtain signed receipts for registered, certified, and insured mail, collect associated charges, and complete any necessary paperwork, return to the post office with mail collected from homes, businesses, and public mailboxes, and sort mail for delivery, arranging it in delivery sequence.