Veterinary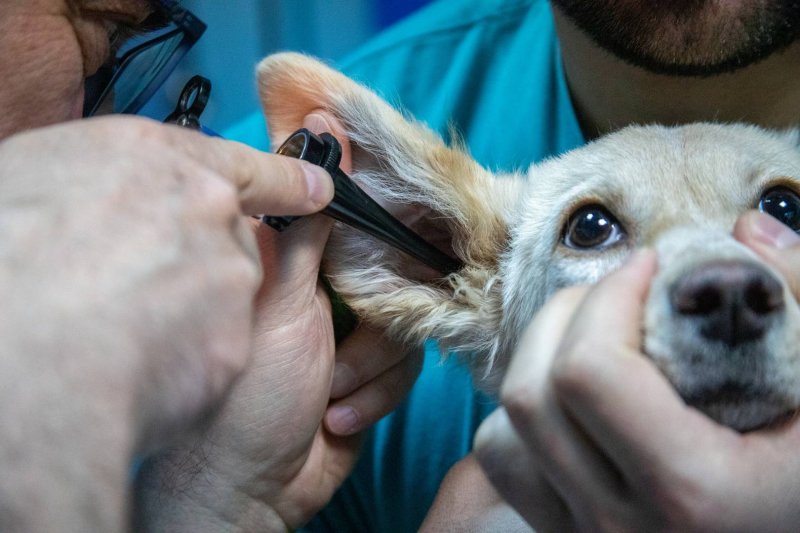 Dogs, cats, pigs, cows, snakes and so on… if you love animals, you might consider pursuing a degree in veterinary medicine. It's quite likely that your first encounter with a veterinarian happened when your pet was sick and needed a little extra care. Working with cute, cuddly critters is part of the appeal of the job--in fact, "veterinarian" is one of the most common responses from kids when they're asked what they want to do when they grow up!
A veterinarian is a medical professional who protects the health and well-being of both animals and people. They diagnose and control animal diseases and treat sick and injured animals. They also advise owners on proper care of their pets and livestock. Veterinarians provide a wide range of services in private practice, teaching, research, government service, public health, military service, private industry, and other areas.
To practice veterinary medicine, you will need to earn your Doctor of Veterinary Medicine (DVM) degree. This degree is commonly abbreviated as a DVM or a VMD, and it typically takes four years to earn. In some cases, a DVM program might accept applicants who haven't completed their undergraduate degrees. To be eligible for one of these special programs, you must pursue veterinary-related courses during the first two or three years of your undergraduate studies.
To become a licensed vet you should first earn a bachelor's degree in a biological science to prepare for entering veterinary school. Take courses in animal behavior (if available), general biology, chemistry, physics, and mathematics. Then take the Graduate Record Examination (GRE) to qualify for entering a veterinary school. While in school, volunteer or intern at vet clinics or animal care facilities to gain experience working with animals.
After you earn your bachelor's degree, you would complete a four-year Doctor of Veterinary Medicine program. Doctorate curriculum should include animal anatomy, biology, chemistry, physiology, nutrition, virology, and zoology. Pursue independent research in the field. Undertake hands-on supervised clinical practice (practicums) in your final year. Potential sites include animal farms, veterinary clinics, hospitals, and zoos. You would then take and pass the seven-hour licensing examination offered by the state or place in which you plan to practice. A common exam is prepared by the National Board of Veterinary Medical Examiners.
After you pass the lengthy exam, you can begin practicing veterinary medicine. You may choose to select one or more of 40 veterinary specialties, including anesthesia, behavior, dentistry, emergency and critical care, internal medicine, laboratory animal medicine, nutrition, oncology, radiology, and surgery.
The process of becoming a veterinarian and practicing veterinary medicine requires some pretty serious dedication to the field. Veterinarians spend their entire lives improving their skill sets and contributing to the field, just like doctors who treat humans. That's why it's important to really think about whether you're a good fit for the profession since it requires more than just the love for all things furry.


Yet, if you don't want to attend that much school or pay that much money to become a veterinarian, you still have many options where you can work with animals and still make money. For example, a pet Groomers help pets look their best by cleaning them and trimming fur. Most training takes place on the job, but some choose to study at a grooming school. Employers generally prefer candidates to have some experience working with animals. If you want to care for animals in a zoo, you will likely be required to have a bachelor's degree in animal science, biology or a similar field.
Also, kennel attendants, pet sitters and dog walkers care for pets while owners are traveling or unavailable. Generally, most kennel attendants, pet sitters and dog walkers must a obtain a minimum of a high school diploma. They learn additional skills on the job. Most employers prefer candidates to have previous experience taking care of pets. Those who work in kennels or shelters can learn more about the job by taking classes through the Humane Society of the United States and the American Humane Association. Pet sitters can obtain additional education through the National Association of Professional Pet Sitters.
Veterinary assistants work in a clinic or animal hospitals, helping veterinarians care for animals. If you want to become a veterinary assistant, you should at least have a high school diploma. It also doesn't hurt to love animals. Most veterinary assistants learn their trade on the job. Certification isn't required, but it may help you get promoted or obtain an advanced position.
Laboratory animal caretakers work in labs with animal scientists, biologists or veterinarians. They feed, care for and monitor the well-being of lab animals. 
Laboratory animal caretakers are required to at least have a high school diploma. Most laboratory animal caretakers learn their trade through on-the-job training. Certification isn't required to become a laboratory animal caretaker, but some employers prefer it. Having a certification could also help you get promoted or obtain an advanced position.
Animal control workers help ensure the proper treatment of animals, investigate cases of mistreatment, and locate abandoned animals. Animal control workers are required to have a minimum of a high school diploma or the equivalent. Additional training usually takes place on the job. The National Animal Care & Control Association offers training programs. In addition, some states require certification in animal control.